About the Britain-Burma Society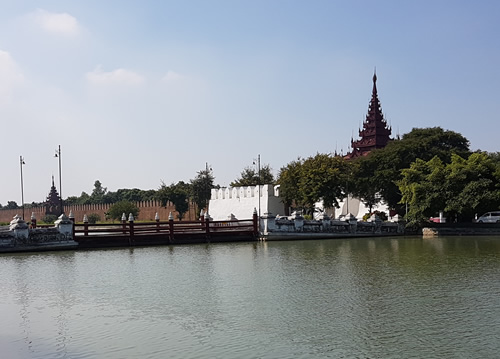 The Britain-Burma Society was founded in 1957 under the distinguished patronage of Earl Mountbatten of Burma, Sir Hubert Rance (formerly Governor of Burma), Miss Dorothy Woodman, the Rt. Hon. Malcolm Macdonald, the Rt. Hon. Arthur Bottomley and others.
The Constitution states The Society shall be non-political and have as its object the fostering of friendship and understanding between British people interested in Burma (Myanmar) and Burmese people, especially the encouragement of cultural and social relations between the two countries. The Society is non profit making.
The Society holds six meetings a year (for members and their guests only) in London.
The October meeting was traditionally a reception for newly arrived Burmese trainees and students at the start of the academic year in Britain, as the Society has always been concerned to make them feel at home in this country.
The remaining evening meetings (November, December, February, March, May and June) are devoted to lectures, slides and film shows, and reports from recent visitors to Burma. Light refreshments are always served. There is sometimes a very enjoyable Society boat trip on the River Thames around the first Sunday in September.
Membership is open to all individuals or bodies interested in the aims of the Society.
Individual members pay an annual subscription of £20 (£25 for joint members)
In addition, members pay £10.00 at the door of regular meetings, half price for students.
If you wish to contact the society with general, membership or payment enquiries, click here to contact us.
Photo credit: Keith Win, Barbara Harding, R D B Lennard.